Quarter decade experience
We experienced advanced digital graphic process over quarter century. Early stage was scan in pics send via commercial BBS as character converted data. Now we handling pictures via Internet very easily. Photoshop and many more tools or ways to do anything we like on pics, as you known.
Any great digital graphics in use for web pages, printed brochures, cards or magazines. We very well known how.
RAW development and after process
RAW development are another way to create best of the best at digital photography. If you can't, but we can.
360 degrees panorama and Gigapixels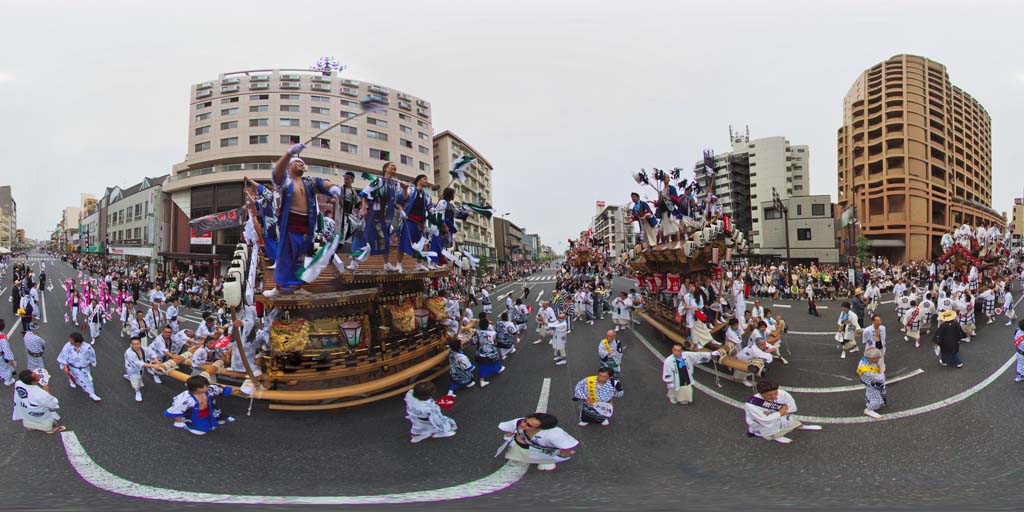 Use fisheye lenses with DSLR to make 360 degrees panorama that in same moment.
[ Panorama Example ]
This technique was available at1999 by Nikon CoolPix950. Fisheye converter FC-E8 and iPix software was the way. We followed the advanced edge time by time until today's latest DSLR.
Another great skill is gigapixels. Extend DSLR's resolution limit by multiple pictures.
[ Foreign student Literary Award after party 2008 at some bar - as example ]